Feeling Funky And What to do About it-Feng Shui Home
QUESTION: I'm in a funk. I feel moody, unsure of my financial future, and quite frankly guilty about celebrating anything with all the weird stuff going on in the world…..Is there something I can do to my home to help me climb out of this funk?
ANSWER:
Now here's a question that I can sink my teeth into! Let's do something concrete to counterbalance an uncomfortable feeling that you can't quite grasp.
Feelings of sadness, guilt and depression are usually spawned from thwarted expectations. You expected things to go one way, and they went another…..you wanted this to happen; and that happened. When you look at this way of being, it becomes obvious that you are not centred in the now, but are trapped in past or future thinking.
From a feng shui perspective, the past and future are dealt with in the Family and Creativity and Children guass (unit of measurement of magnetic flux density (or "magnetic induction") .
1. Check for imbalances in the wood and metal elements in your home – especially in the family and creativity guass. As you scan the room, see if you can find all 5 elements:
Wood: Green, Brown.

Fire: Red, Strong Yellow, Orange, Purple, Pink.

Earth: Light Yellow, Sandy/Earthy, Light Brown.

Metal: White, Gray.

Water: Blue, Black.
 and see if they all balanced. Think about the materials the furniture and accessories are made of as well as the colours and shapes of things. Mentally (or physically!) label them and make a tally of what the room needs. Scan each room for added power. Then go about shifting items to bring about balance of all five elements – especially in these two guass. If there is more of one element in these guas, make sure that is it more wood in Family and more metal in Creativity.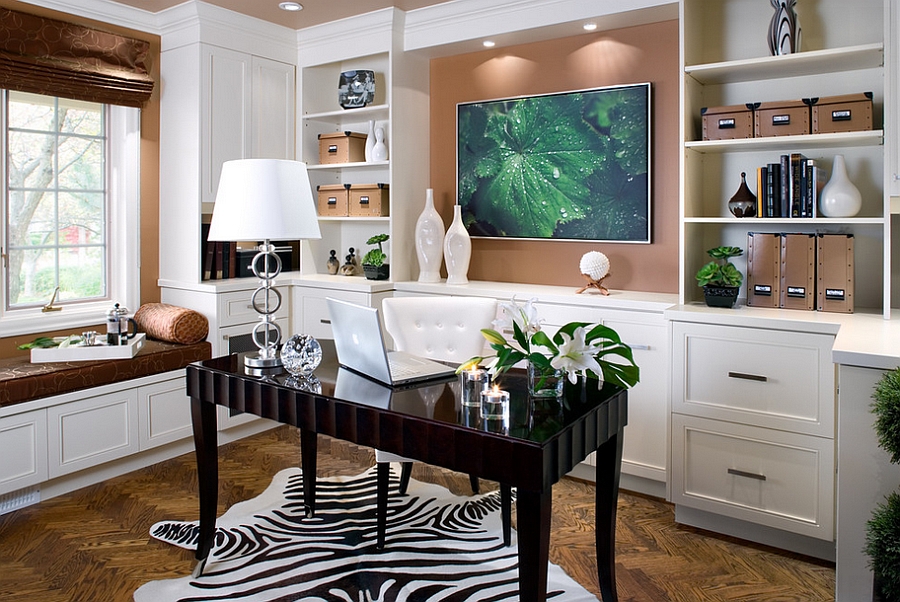 2. Check for sad, still, and lonely art and symbols in your home. Sometimes it is best to have a friend come in and look at your stuff with their critical eye because it is so hard to objectively look at your old stuff in a new way. Remove any items that "feel" or appear not to lift up the space but rather bring it down….a weeping willow on a foggy lake, a portrait of a smile-less person….whatever seems like a downer to you or your friend. Either remove them for good (my preference) or give them away temporarily until you have a better handle on your emotions if you can't part with them at this time. Be on the look out for stillness in main rooms in the home and possibly add a moving object or a living object to counterbalance this situation. It is amazing what a fresh lively plant or a little table fountain can do in this situation.
3. Check lighting levels…..especially at this time of year when sunlight is getting shorter (if you are in the northern hemisphere.) It may help at this time to seek additional lighting, wattage, or change lighting levels to full spectrum lighting. Remember, light is a traditional cure that can shift ch'i anywhere – no knowledge of guass needed!
4. Create a "centering" space – hopefully somewhere in the heart or near the center of the home. Place objects and furnishings there that totally nurture you and make you feel cared for. Make it feel sacred to you so you feel special when there. If there is no space, create a "treasure map" by cutting out pictures and words from magazines, etc. and paste them on a board in a very mindful manner. Then hang this in a place that is rather private (just inside your walk-in closet, or where you get dressed in the morning) for you to enjoy and remind yourself of that which brings you joy.
And if you are not seeing results with the above changes:
5. Have a professional dowser or feng shui consultant check for unhealthy "geopathic stress" – the earth energy that is not conducive to a heathy and balanced living space.
6. Don't forget the medical mundane cure. If you have done as much with your home as you can and still do not feel you have appropriate results, seek professional medical and mental health expertise.  Medical attention may be part of the key for you to find balance within.

Please follow and like us: